By marutiz305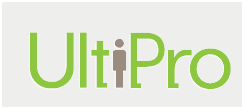 Top 5 Payroll Clock In and Out Software with 30-Day Free Trial
There are numerous payroll clock in software available in the market. All employers need time and attendance system for successful running of their business. Most of the time and attendance system offer biometrics options which require fingerprint or facial scan to login to the system; it prevents malpractices such as buddy punching. Here we will check best 5 Payroll Clock In Software Systems with 30-Day Free Trial to buy the best one for your business.
While deciding on buying a payroll clock in software you have to consider certain aspects which include cost, ease of use, time tracking capabilities, monitoring of overtime, time off management, time scheduling tools, report generation, access through mobile, customer service etc. Following discussed are some of the best clock in software.
UltiPro
UltiPro is a popular cloud based HCM technology software. Various services offered by the software are:
Managed Services: It provides HR, payroll, benefits and HR talent management services customized to meet your business needs and offers best business results.
Employer Services: The service helps you manage health care reforms in compliance.
Payment Services: Payment services from Ultipro provide pay related services such as tax filing, wage-attachment disbursement etc.
Print Services: Year-end tax forms are printed, sealed and sent ready for distribution to the employees.
Check Printing: Paychecks are printed and returned just ready to be delivered on schedule; it saves considerable time, money and resources.
TimeClock Plus
TimeClock Plus is a user friendly time and attendance software which can be customized to employer's needs. It is available as on premise as well as a cloud based solution. TimeClock Plus provides real-time access to employee information and provides robust reports. It provides best value in terms of quality, service and price. Some of the services offered are:
Time and Attendance Clock in: It offers several clock in options which include fingerprint scanning, hand scan, card swipe, pin entry etc.
Advanced Scheduler: It is a scalable tool which managers use to schedule work force efficiently and manage labor costs.
Affordable care Act: TimeClock Plus includes tools that take care of provisions of affordable care act.
FMLA Module: The module helps with tracking of family and medical leave request, process and management of it.
TimeClock Plus Mobile Manager: TimeClock Plus mobile app makes it easier for employees and managers to access the software who doesn't have access to data terminal. It is very helpful for the employees who provide home service and maintenance.
ADP Workforce Now

ADP Workforce Now is a powerful human capital management software suitable for companies with over 50 employees. It is a cloud based software which can be accessed from anywhere. It is an integrated solution for the business which includes HR management, payroll, time and attendance clock in, talent management, benefits, compliance, analytics and benchmarking.
Data-Driven Insight tools from The ADP Workforce Now helps you make smart decision in benefit of the company as well as employee. ADP Workforce Now offers a range of services which includes:
Time Tracking: The …read more
Read more here:: wink24news