By marutiz305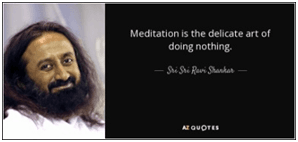 How to Perform Sahaj Samadhi Meditation
What does one want from the life? What is everybody after? No matter how much wealth you possess or how much luxuries and comforts you get in life, you crave for peace of mind and joy. With so much chaos happening in everyday life, it is challenging to stay calm and contented. And inner peace and happiness are hard to find. With so much inner chatter, you find it difficult to get focused mind and clarity of thoughts. If you have a question how to do Sahaj Samadhi Meditation, then here we discuss all the Dhyan Yoga technique and their benefits also.
Meditation helps you de-clutter your mind, improve the concentration level and keep you focused. With regular practice of meditation, your mind can become stress-free and you can live life full of bliss! Meditation practiced in a right way can lead you to a life full of joy, love and peace. It transforms your mind from negative emotions and thoughts to positive emotions and thoughts. There are various meditation techniques you can choose from.
Sahaj Samadhi Meditation
Shahaj Samadhi Meditation is a meditation technique guided by Gurudev Sri Sri Ravi Shankar, the founder of Art of Living. It is practiced by millions in India and across the continents. The programs developed and guided by him are aimed at making stress free mind and violence free society.
The Art of Meditation (AOM) also known as Sahaj Samadhi is a powerful yet simple technique that allows the conscious mind to experience the silent depths and make you feel with your own nature. 'Sahaj' means effortless and 'Samadhi' means a deep, blissful, meditative state. 'Sahaj Samadhi Meditation is a natural way of doing meditation. Sahaj Samadhi Meditation is form of meditation and effortless path to true relaxation where your attention is focused on the breath and on mantras to be taken during the meditation.
You must have experienced moments of intense joy and felt light and at ease while completely engrossed in doing an activity you enjoy. These are rare moments and you can't repeat them at will. With the Sahaj Samadhi meditation, you can make this possible. This meditation practice is so powerful that it can instantly raise you from stressed mind to deeply relaxed and rejuvenated mind.
Regular practise of the technique can totally transform the quality of one's life, by culturing the system to maintain the peace, energy and expanded awareness throughout the day.
And when you do Sahaj Samadhi practice with discipline over a long period of time, you find infinite peace and tranquillity, and the mind experiences this state of Samadhi. When you reach this state, you feel unlimited reservoir of energy, clarity, deep inner peace, creativity and productivity within you.
How to Learn Sahaj Samadhi
Sahaj Samadhi meditation is a simple practice and can be learned by anyone, there are no prerequisite to learn it. Though it is easy to learn, you can't learn it from a book or even from somebody who has learnt the practice and doing …read more
Read more here:: wink24news